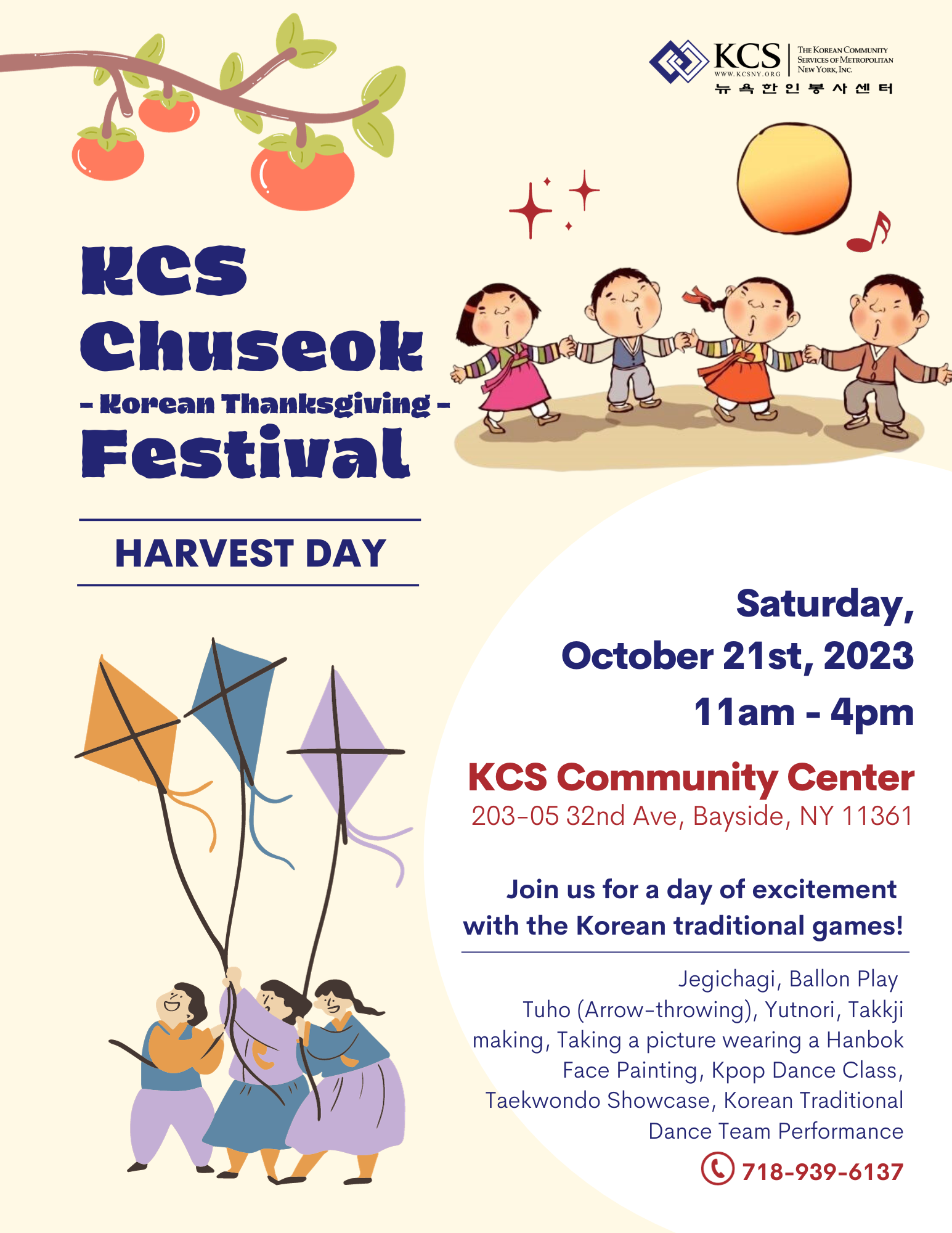 16 Oct

Korean Traditional Thanksgiving (Chuseok) 2023 Festival
Chuseok: Celebrating Korea's Harvest Festival
Chuseok, also known as Korean Thanksgiving Day, is a significant harvest festival in South Korea. It is a time for families to come together, express gratitude for the year's bountiful harvest, and honor their ancestors through traditional rituals and feasting.
Join us for a day of excitement with Korean traditional games!
Experience the thrill of Jegichagi, test your skills with Ballon Play, aim for the target with Tuho (Arrow-throwing), try your luck in Yutnori, and get creative making Takkji. Don't forget to capture the moment wearing a Hanbok and explore your artistic side with Face Painting.
Join our Kpop Dance Class and witness the power of Taekwondo in our Showcase. Plus, prepare to be amazed by a mesmerizing Korean Traditional Dance Team Performance.
203-05 32nd Ave, Bayside, NY 11361